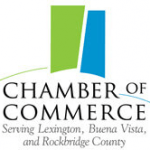 By Tony Rubleski, President of Mind Capture Group
In a world loaded with marketing options and information, I'm often asked by new and existing business owners for a simple, inexpensive way to increase their local visibility and marketing efforts to
produce more opportunities and sales. Without a doubt, I always ask a simple question: "Are you a member of your local chamber of commerce?" I get one of three answers:
1. Yes
2. No, but tell me more
3. We used to be a member
Now I know every person has opinions but I'd like you to take a moment to read my seven reasons why I strongly feel that every business and nonprofit organization should be a member of their local chamber, regardless of the size of their organization, marketing budget, years in business, or they've had a negative chamber experience in the past. Times change. Businesses and markets change. I encourage you to let this article bring a fresh perspective on the value that many chambers' offer.
1. Visibility. Yes, you've heard it said time and time again, that out-of-sight means out-of-mind. This is not a smart strategy for any business, especially when times are good. A market can change quickly. As Jim Collins says, "Good is the enemy of great." This is a great statement, but I'd like to add to it as
it relates to marketing. While good is the enemy of great, complacency and short-term thinking is the enemy of sustained marketing breakthroughs. Let's look at a real-world example of chamber complacency in action. Having worked with hundreds of
chambers throughout North America, I'm simply baffled that within many communities how few real estate agents and automotive sales reps are either non-existent or barely active within their local chamber. In these two highly competitive and crowded markets you'd think these folks would do anything to stand out from the competition and fully leverage the chamber to get an edge. Nope. It's as if they have no idea the local chamber exists and how it can benefit their business.
2. Access. Unless you're crazy or like consistent rejection, no one enjoys making cold calls all day long. It's a painful, tedious process that often wastes far too much time and mentally drains even the most upbeat and friendly person after a while. When you join a Chamber and actively get involved,
you'll discover that meeting prospects who may have an interest or who can refer you to key contacts you're trying to reach is a huge benefit of membership. From being on committees, serving as an ambassador, or attending specific events where prospects are likely to be, you'll find yourself in
situations where you can identify and meet decision makers face-to-face versus making cold calls.
3. Ongoing training and education. Unless you have the luxury of a training budget or can afford to bring in local, regional, or nationally-known experts on different topics, I firmly believe that there's no other organization in America that delivers timely programs at such an affordable price as the local or regional Chamber of Commerce. By spreading costs among fellow members through registration fees and sponsorships, members can stay updated, informed, and educated at a bargain price.
4. Networking. From seminars, leads groups, and luncheons to business expos and various business and community committees, there's absolutely no excuse for not being able to meet new contacts, referrals, and people who can help you with ideas and additional ways to grow your business. The old adage "out of sight, out of mind" is so true when it relates to networking. The Chamber gives you
several different venues to meet new people. My entire career I've utilized the power of networking in my home Chamber, ranging from serving as co-chair of the ambassador league to sponsoring and speaking at different events. The positive outcomes on the bottom line and great people I've met have been great. In addition, doing business with fellow members who offer wonderful products, services, and ideas has also been a big plus.
5. Low-cost advertising opportunities. As far as visibility at the local level, a chamber offers a wide range of affordable advertising options and sponsorship packages for just about every business or non-profit, regardless of how big or small their budget may be. I've bought and sold traditional media and I can tell you it's not cheap. For the price of a few ads within a major media outlet, you can often sponsor an entire program with the Chamber, give a short commercial about your company, meet new
prospects, and follow up with the list of attendees who may have a need for your offering. This is a wonderful way to hold your marketing dollars accountable and see them working right before your eyes. A common area to get low-cost or free advertising is submitting updates or news briefs for possible inclusion within the Chamber "Member News' section of the newsletter. Amazingly, a lot of members do not take advantage of this wonderful free marketing opportunity provided with their membership.
The Chamber is always on the lookout for member-related news. I make it a goal to send over a news update or announcement at least every two to three months because I know it will often get printed and read by key people in the business community.
6. Advocacy. A foolish belief among large companies, especially national retail outlets, is that they are too big or not local enough to care about getting involved or joining their local Chamber of Commerce. A few things they should think about: Are their employees and customers local? Are taxes and school systems important to finding and retaining a high-quality work force? These are key areas that the Chamber researches, lobbies for, and routinely discusses with local and regional government units, politicians, and the media to keep people updated on central issues of importance pertaining to their membership and the community.
What happens to your local employees and customers does have an impact on your business even if you're a national chain. In addition, missing out on networking, sponsorship, and other business
building news and benefits, I think it looks incredibly tacky if four or five local businesses are active in the Chamber and a national firm in the same market area won't even join. In my mind this sends an
incongruent message to the market when the national company claims to be "a good corporate citizen" but they won't join and get involved with their local Chamber of Commerce.
7. Money saving discounts. If you fully leverage the cost saving discounts ranging from health insurance and office supplies to discounted phone service to other items your business currently uses or will need, it's not uncommon for a small business to easily find enough savings in the first 30-60
days upon joining with endorsed providers or member-to-member discounts to recoup most, if not all, their membership dues. Being a small business owner, I can attest to the fact that being a member of the Chamber and shopping around for discounts and services available makes joining achievable for any company, regardless of how limited their marketing budget may be. There you have it! Seven great reasons to join or get more involved and fully leverage the benefits that your home town or regional Chamber of Commerce can provide your business or organization.