Cultivating our Region as a Thriving Hub for Business
The Lexington-Rockbridge Chamber of Commerce provides a range of educational opportunities aimed at promoting professional development and fostering a thriving business community. Among these opportunities are summer speakers and business basics programs, which are designed to enhance knowledge, skills, and networking opportunities for individuals interested in entrepreneurship, business management, and industry-specific topics.
First Fridays - Summer Speakers
Business Basics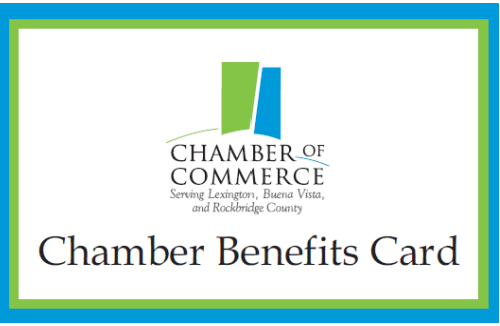 Members have the opportunity to offer a discount, attracting more attention to their business through the Chamber Benefit Card.
When you visit a participating business, show them your Chamber Benefits Card to receive the listed discount/incentive or service. If you do not have a card, contact your employer or the Chamber of Commerce to get your free Chamber Benefits Card. Your money stays local and benefits each and every one of us. It shows "pride in our community."
We are proud to present this list of member businesses participating in the Chamber Benefits Card program!