The Chamber is commonly the first-place people contact for business referrals in the area and relocation information. As a member we are happy to recommend your business to individuals seeking specific references and suggestions. Members have the chance to reach over 2000 viewers through multiple advertisings opportunities whether word of mouth, online presence or printed announcements.
Member are encouraged to display event posters in the chamber office window and submit announcements/events to the Chamber Weekly newsletter which is emailed every Tuesday to more than 3,000 subscribers.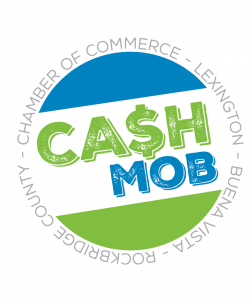 Promotional support and networking opportunities through Cash Mobs, Ribbon Cuttings, and Ground Breaking ceremonies, Business After Hours and other signature events.